Feast at the Market Registration
It's time to Feast!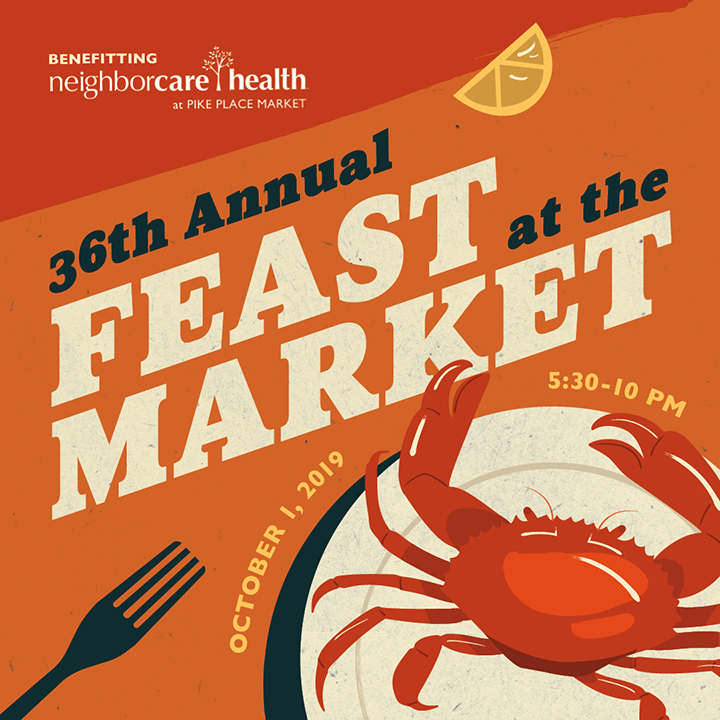 Online registration is now closed. There are a few tickets available at the door that will be sold on a first-come-first-served basis (credit card purchases or exact change accepted). Thank you for your support!
Schedule
5:30 - 6:30pm
Check-in at Neighborcare Health at Pike Place Market. Guests are invited to take a tour of the clinic, enjoy complementary wine and hors d'oeuvres, and receive a booklet of tickets (one per restaurant).
6 - 9pm
Set your own pace, dining at the restaurants of your choice, savoring each in the order you choose. You'll be seated and served a specially prepared dish just for Feast guests!
8:30 - 10pm
You are invited to close the evening with a gathering to compare your favorite flavors of the evening and enjoy sweet treats served at the Pike Place Market Atrium Kitchen.