COVID-19 testing
Find testing and resources in your neighborhood
Testing available at Neighborcare clinics
COVID-19 testing is available at our Meridian, Rainier Beach and High Point clinics for anyone with symptoms or concerned they may have been exposed to COVID-19. Call a medical clinic to make an appointment. Please do not walk in to a clinic. 
Symptoms include cough, body aches, chills, sore throat, fever, new loss of taste or smell, congestion or runny nose, nausea or vomiting, diarrhea, or shortness of breath.
Other King County testing sites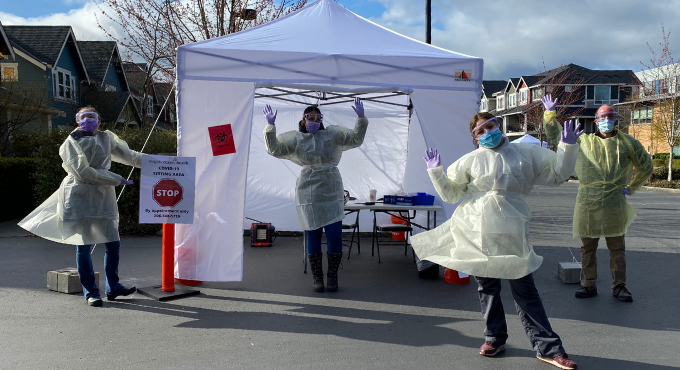 FREE community testing events
Our COVID Assessment and Testing (CAT) team is visiting neighborhoods throughout Seattle each week. Walk-ups only. All are welcome.
Please bring your insurance card if you have one. Insurance is not required. Neighborcare will not charge you for a test. 
GREEN LAKE/RAVENNA
Wednesday, March 3

Roosevelt High School, 

1410 NE 66th St, Seattle, WA 98115

12-4 pm
BEACON HILL
Wednesday, March 10

Dearborn Park Elementary, 

2820 S Orcas St, Seattle, WA 98108

12-4 pm
DOWNTOWN SEATTLE
Wednesday, March 17

Recovery Cafe, 2022 Boren Ave, Seattle, WA 98121

12–2:30 PM