Do you know where to go for care?
ER vs. urgent care vs. primary care
Deciding where to go to see a doctor can be confusing. What is the best option for you?
When to go to the emergency room
If you are experiencing a life-threatening emergency, call 911 or go to the nearest emergency room (ER) for care. Visits to the ER should be only for life-threatening or very serious emergencies, such as broken bones, chest pain, severe stomach pain or head injuries.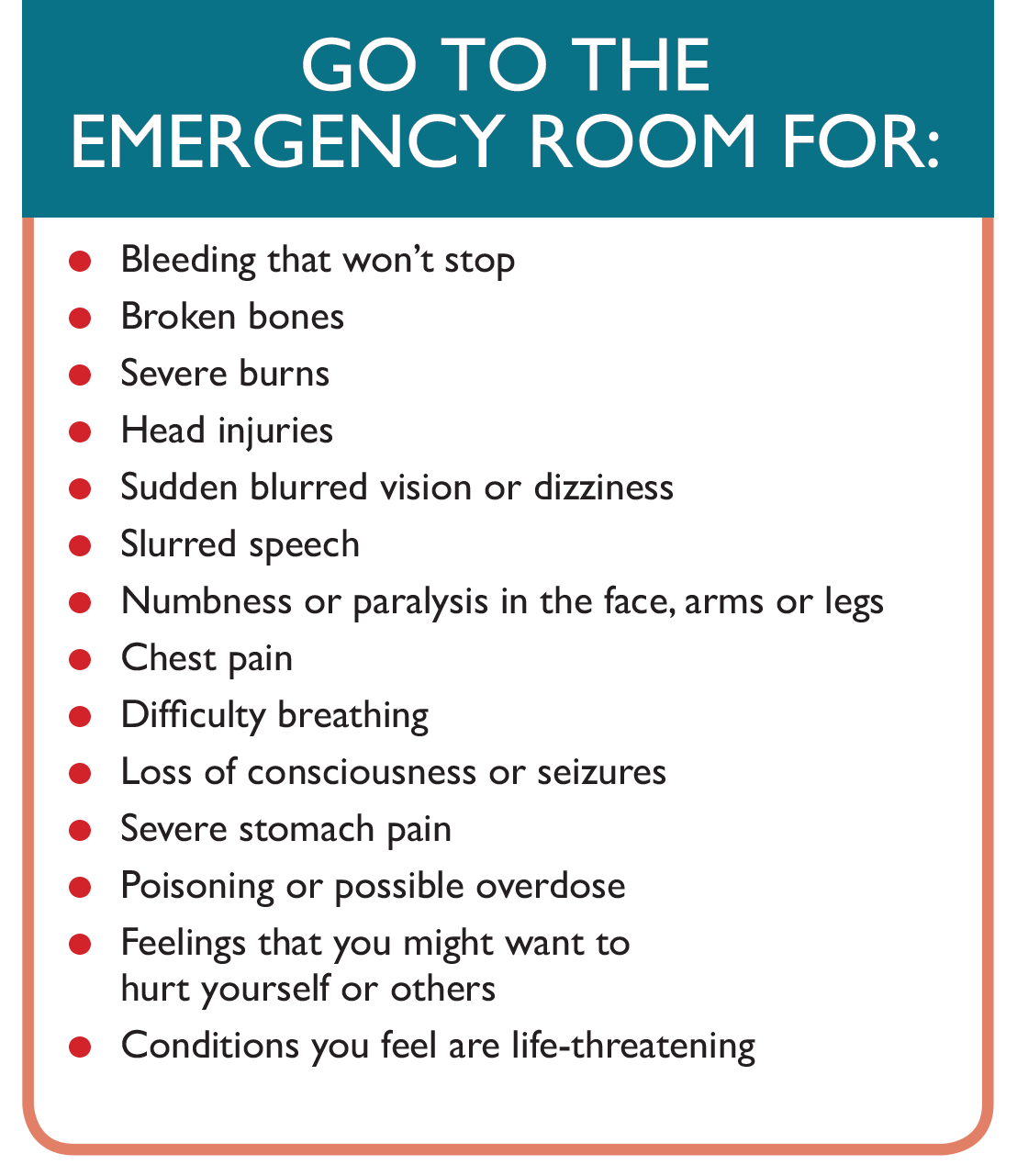 If you are not experiencing an emergency, think of your options before going to the ER. Many non-emergency issues can be cared for by a primary care provider, like a sore throat or medication refills. Going to the ER for common minor illnesses and injuries can make it more difficult for patients who are having an emergency to get the care they need. Visiting the ER can also be expensive and mean long wait times to see a provider.
Another reason many people find themselves in the ER is because they have not had regular care for their ongoing health conditions and are very sick. Many health issues, such as diabetes, heart disease and asthma, can become life-threatening if they are not managed with the help of a primary care team.
When to go to urgent care
Go to an urgent care center if:
your primary care health center is closed
your condition may get worse if you wait to get care
you are NOT experiencing a life-threatening emergency
If you visit an urgent care center, be sure to update your primary care team to help keep your health records accurate.
Primary care
If you are not experiencing an emergency, your best option is to make an appointment to see a primary care provider. Primary care clinics can treat a wide variety of health issues, from ongoing health conditions to common illnesses and injuries to preventive care to keep you healthy.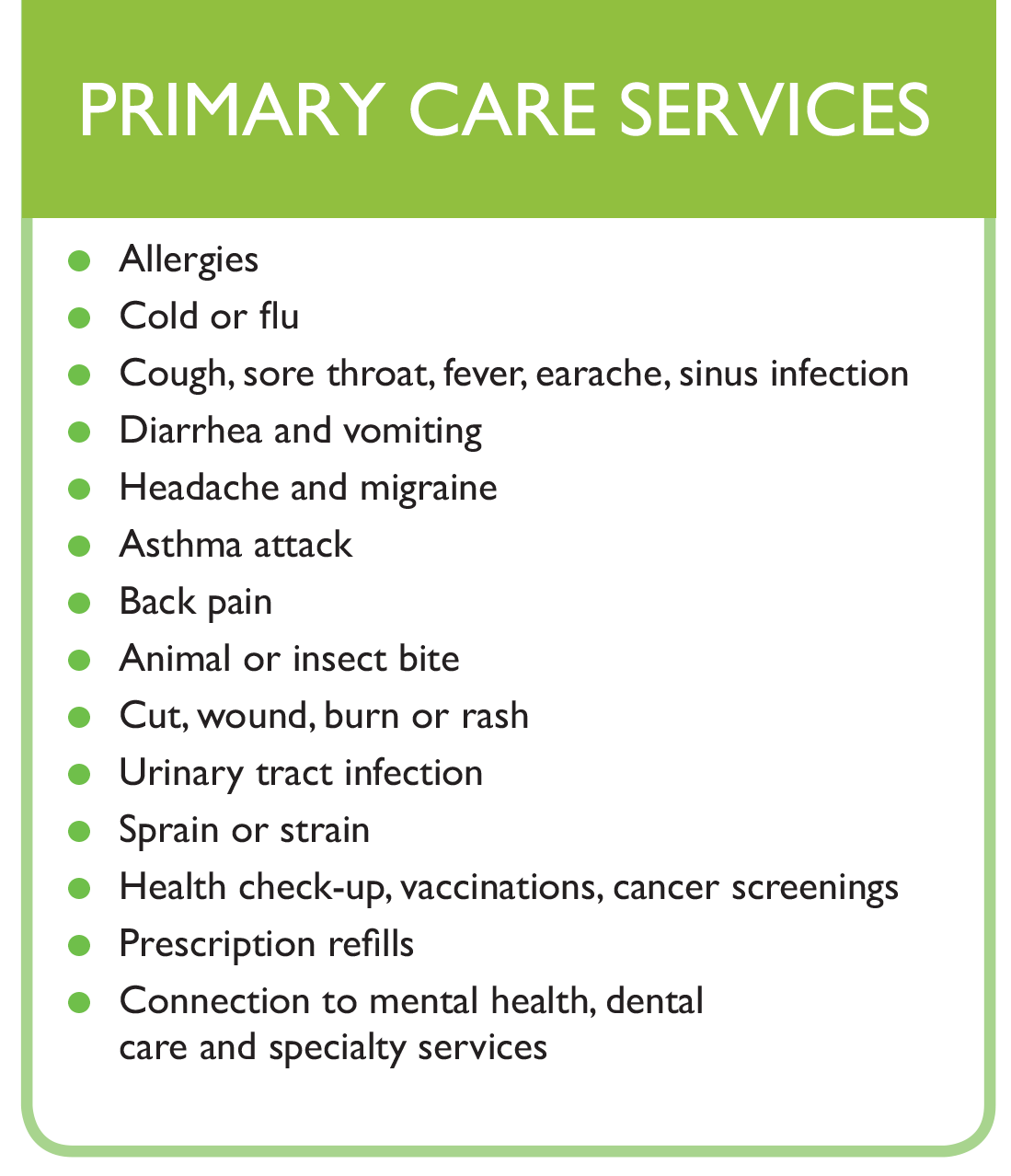 At primary care centers, a team of doctors, nurses, nutritionists, social workers and more work with patients to help them manage ongoing conditions before they become life-threatening, and help improve patients' overall health and well-being. It is important for anyone living with an ongoing health issue, such as diabetes, asthma or high blood pressure, to set up care with a primary care provider and see that provider regularly.
People can also visit a primary care health center for many common illnesses and injuries, like allergies, headaches, fevers, sinus infections, sprains, wound care and more (see a list of example primary care services below). Primary care services can also help you stay healthy and prevent issues with services such as vaccinations, prescription refills, cancer screenings, and adult and well-child check-ups. A primary care health center can also connect you to other services you may need, such as dental care, behavioral health and specialty services.