Spring Give
Together we can build a stronger, healthier community
Access to health care is more important than ever.
The events of the past year have exposed the great inequities in our health care system and have highlighted the ways that quality health care is lacking for large numbers of people in our community. Now more than ever, we need to work together to ensure that everyone in our community has access to the health care they need and deserve.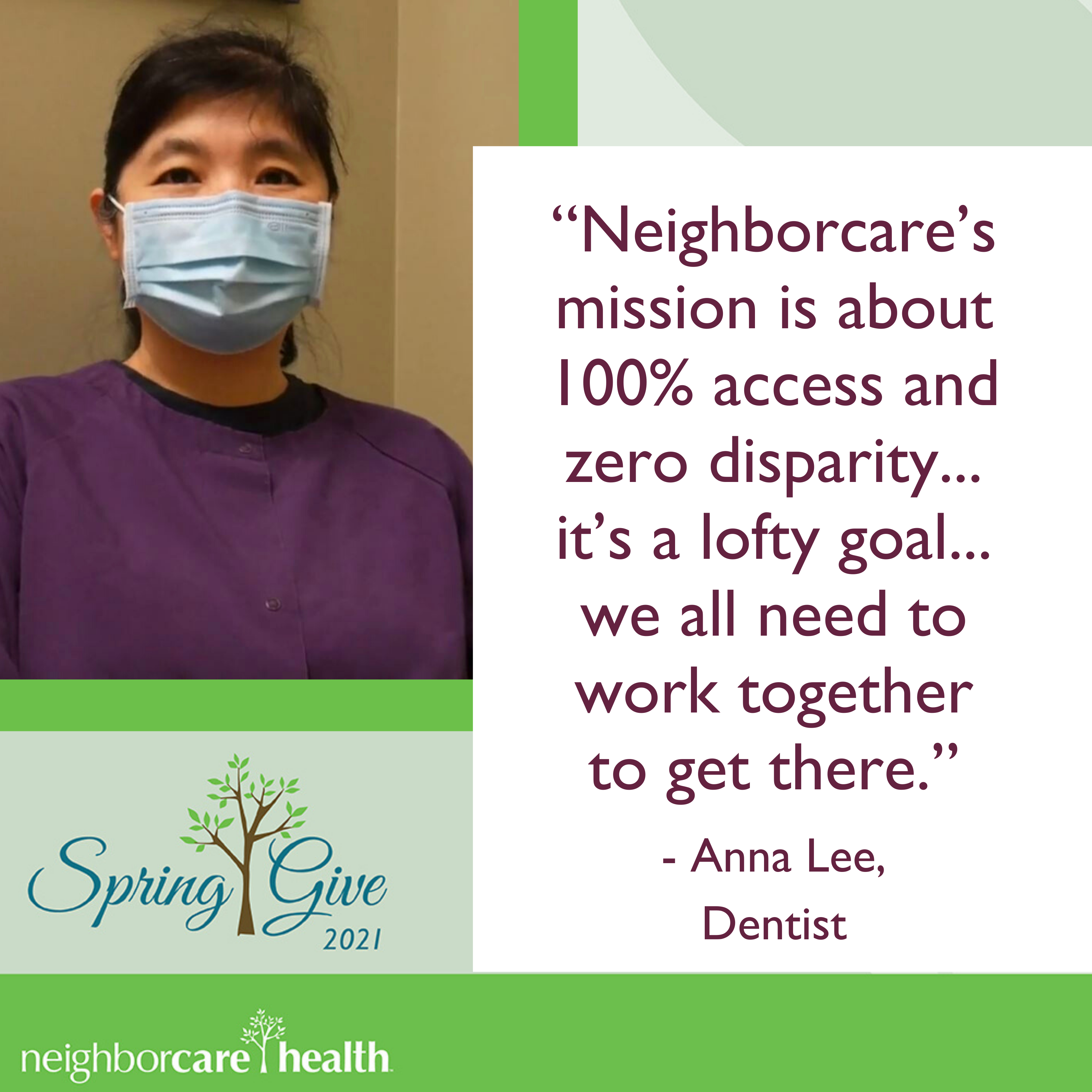 Thank you for joining us as we work together to build a stronger, healthier community!
Your support keeps Neighborcare going so that we can continue to offer the high-quality, affordable health care that everyone in our community deserves.
With so much else going on in the world, access to health care shouldn't be something that our community worries about. Thank you for being a part of Spring Give and join us as we work together recover from this pandemic and prepare for a healthier future.
With thanks to our sponsors
The success of the Spring Dinner greatly depends on the generosity of our corporate sponsors. Thank you for standing up for our patients and standing with us as we provide quality health care to our community's most vulnerable neighbors. 

Questions? Contact tabithag@neighborcare.org or 360-601-2163.