End of Year Giving
Make a gift to Neighborcare Health by December 31
Together we can ensure health care for all
For the past 53 years, Neighborcare Health has been working to ensure that health care is available to everyone. Regardless of someone's financial, insurance, race or ethnicity, disability, immigration, or housing status, no one will ever be turned away from receiving services at a Neighborcare clinic.
This work is made possible because of the continued partnership of our community. As 2021 comes to a close we are asking you to partner with us once again to ensure health care for all.
Will you make a gift before December 31 to help us continue to provide the high-quality, affordable health care that everyone in our community deserves?

Other Ways to Give:
You can invest in the health of your neighborhood, and be part of the solution to decrease barriers to health care, such as lack of insurance, poverty and homelessness. By making a gift, you can be assured that you are making a difference in the health and well-being of those who have been overlooked and underserved.
You can do so by utilizing your employer's matching gift program – ask your HR department if your company matches gifts.
You can also donate the proceeds of your IRA, 401(k), 403(b), Keogh, or other qualified retirement account, to Neighborcare Health during your lifetime, subject to any tax implications.
For more information on other ways to donate or if you need a donation receipt or letter to show your employer reach out to development@neighborcare.org. 
Giving comes in all forms 
During this season of giving, Neighborcare is proud to announce Neighbors Helping Neighbors. 
Starting on December 2, participating clinics will accept donations of highly requested items including: food, clothing, hygiene products, blankets, and other basic every day items.
These items will be distributed directly to patients through our homeless, school-based, and youth clinic services. 
Your donation is a gift of support that will directly impact our programs and the wellbeing of our patients.
For more information about donation items click here or email development@neighborcare.org.
Be a part of the global generosity movement and celebrate all acts of giving.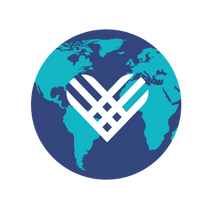 Join us for Giving Tuesday on November 30th, 2021.
Find out more here!