Meet our new CEO
A warm welcome to Rashad A. Collins, who joined Neighborcare in July 2022
In July 2022, Rashad A. Collins joined Neighborcare Health as our new chief executive officer (CEO). 
Rashad comes to Neighborcare Health after serving as the chief operating officer (COO) and executive vice president at Charter Oak Health Center and chief program officer at the Community Health Center Association of Connecticut. He has also been deeply involved with the National Association of Community Health Centers (NACHC), and served as Board Chair of Caring Health Center Inc. in Springfield, MA. Rashad's experience in establishing partnerships with community and health care leaders, as well as his people-focused approach to inspiring teams, support Neighborcare's mission and values, dedication to equity, diversity, and inclusion (EDI), and vision for the future.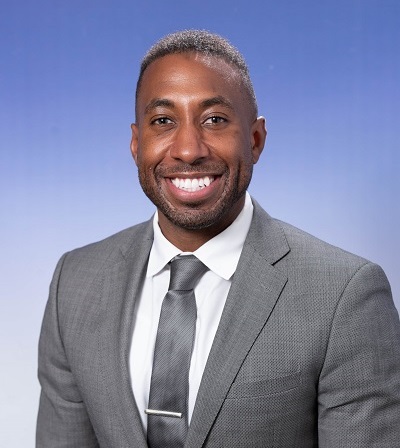 "Diversity, equity and inclusivity efforts are extremely important to me not only as words or concepts, but in action," Rashad shared. "We are all unique in our own way with much to offer if given the opportunity. EDI allows us to bring different skills, qualities and ideas to our work, which, in turn, helps us grow and prosper." 
Neighborcare Health's CEO reports to the organization's Board of Directors, the majority of whom are patients, to ensure that our community's needs are the focus of our work and that our core values are being upheld. With Rashad's leadership, Neighborcare looks forward to providing access to care for all our neighbors and to achieving our ultimate goal of 100% access, zero health disparities in our community.  
"I appreciate all of the positive energy as I continue to meet everyone and experience our service sites and communities," Rashad said. "This has truly been a warm welcome and is a testament to the collective efforts to embody Neighborcare Health's Service Commitments." 
Please join us in welcoming Rashad to Neighborcare Health and to our community.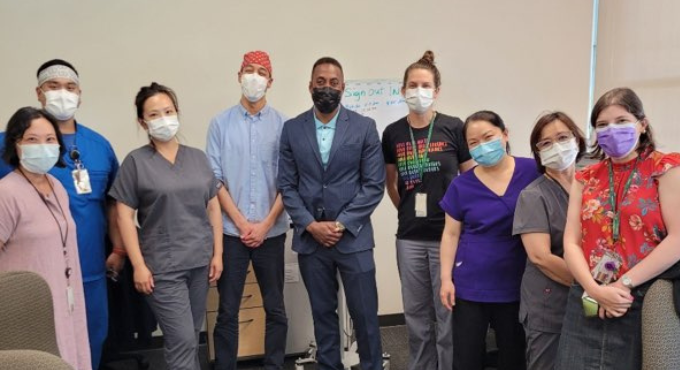 Rashad is spending his first 30-60 days at Neighborcare Health getting to know our teams and the community we serve. (Pictured top to bottom: Finance team; Rainier Beach medical and dental team members; Midwifery team)