Healthy bodies + healthy minds = healthy students
Health care services for students at school
After the trauma, loss and fear young people have endured during the COVID-19 pandemic, it is more important than ever to make sure that health services are easy to access. It is also important that young people catch up on their health needs, like vaccinations and routine checkups that may have been delayed due to the pandemic.
Neighborcare Health's school-based health center (SBHC) teams partner with school nurses, teachers and staff to provide safe, appropriate, culturally-sensitive health care to youth where they already spend much of their time—at school. These health centers are full-service clinics staffed by health professionals that provide medical, mental health and dental services to help young people cope, grow and thrive. Together, Neighborcare and schools help improve students' health and their ability to succeed in school and beyond.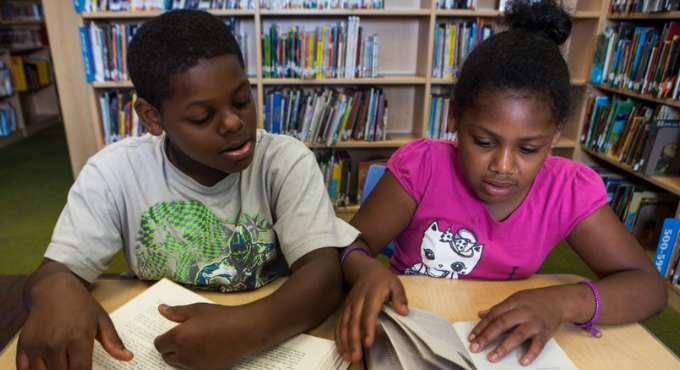 Health services include:
Vaccinations, including flu shots
Mental health counseling (help with emotional, social or behavior issues)
Treatment of common injuries and illnesses (allergies, rashes, sore throat, etc.)
ADHD evaluations and treatment
Help with managing ongoing health conditions
Annual well-child check-ups
Camp or sports physicals
Reproductive health services (middle and high schools only)
Dental services
Health insurance enrollment assistance
Crisis intervention
Health education
Assistance for families seeking a primary care provider and a health care home
* Check with your school-based health center to see what services are available.
Register at a school-based health center
Neighborcare SBHCs are located at elementary, middle and high schools throughout Seattle and Vashon Island – find a health center in your neighborhood and register your student for services. Services and appointments are available to all students in Seattle Public Schools and to all students in public and private schools on Vashon. Services are no cost to these students, regardless of insurance status.
All Neighborcare school health centers opened to in-person care for students as of September 1. Medical, dental and mental health services are available by appointment at the health center or over the phone. Register for services at a Neighborcare SBHC. To make an appointment, please call your school-based health center or email SBHC@neighborcare.org.
Also see this list of other school-based health centers in King County.
Funding for the health centers is partially supported by the Families, Education, Preschool, and Promise Levy of the City of Seattle and the Best Starts for Kids investment of King County.
Careers
If you value social justice, cultural sensitivity, community and excellence — join our team!
We're in Your Neighborhood
With nearly 30 neighborhood medical, dental and school-based clinics in Seattle and on Vashon, we're here for you.