Our mission is more important than ever.
For more than 50 years, Neighborcare Health has been at the forefront of ensuring everyone has access to the health care they need and deserve. We serve more than 70,000 patients each year, primarily low-income and uninsured families, immigrants, and people experiencing homelessness. We ask everyone to pay what they can, but no one is turned away due to inability to pay. During this COVID-19 pandemic, our mission to provide quality, affordable health care for our most vulnerable neighbors is more important than ever.
Join our Healthcare Heroes as we respond to the COVID-19 crisis and be part of Spring Give!
Join us April 6 – May 6 for Spring Give, an online fundraising event to raise critical funds for Neighborcare Health's response to COVID-19.
Neighborcare Health staff are on the front lines of the local response to COVID-19, working in communities disproportionately impacted by the crisis due to poverty, lack of insurance and sick days, homelessness, immigration status and other inequities. Our care teams are showing up every day to provide care, respect, support and security to our patients. In addition to our work on the front lines during this crisis, we will need to be able to stand strong as we continue to provide much needed care to our community members who have lost jobs, or find themselves in need in ways they never expected. Now more than ever, we need the community's support to continue to provide vital services and care to our most vulnerable neighbors.
Help us spread the message far and wide! You can become a Spring Give Champion and set-up your own fundraising page to support the event. For more information about becoming a Spring Give Champion, email elisep@neighborcare.org.
Join our Healthcare Heroes during Spring Give as we respond to the COVID-19 crisis.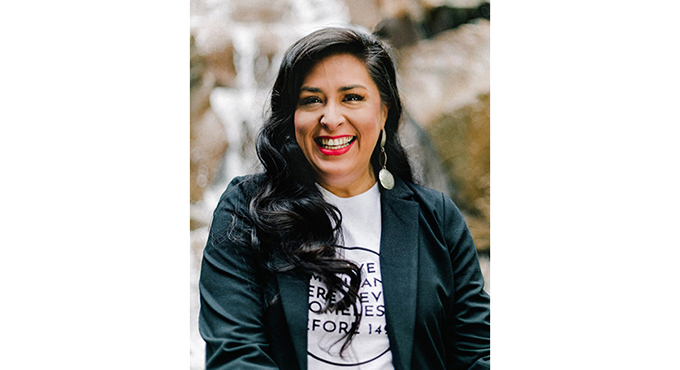 Virtual keynote address by Colleen Echohawk, Executive Director of Chief Seattle Club
From April 6 – 24 we hope you will join us for Spring Give and support Neighborcare's COVID-19 response. Watch our website and social media pages as we share videos featuring Neighborcare Health patients and staff, a message from CEO Michael Erikson, and a special video from Colleen Echohawk, our keynote speaker.
Colleen Echohawk is an enrolled member of the Kithehaki Band of the Pawnee Nation and a member of the Upper Athabascan people of Mentasta Lake.
As the founder of the Coalition to End Urban Native Homelessness, Echohawk is committed to homeless advocacy and changing the trajectory of Native American and Alaska Native people living away from reservations in urban places and experiencing homelessness. Named as one of Seattle's most influential people by Seattle Magazine (November 2019) and one of Seattle Met Magazine's 50 most influential women in 2018, Echohawk is interested in creating systems and structures that help facilitate wellness, and encourage kindness and courage. Under Echohawk's leadership, Chief Seattle Club was the winner of the 2017 Neighborhood Builder Award, and Municipal League of King County's Organization of the Year (2016).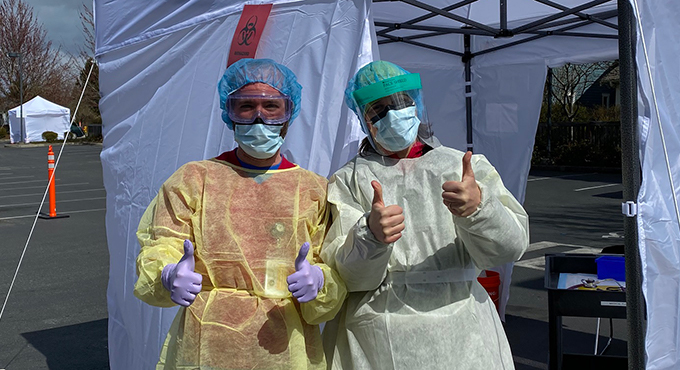 Want to learn more about how this crisis is affecting community health? Here are some articles that help explain the impact:
Coronavirus spells financial trouble for health clinics serving low-income communities
Under Financial Strain, Community Health Centers Ramp Up For Coronavirus Response
Health care systems for vulnerable communities face unique challenges amid coronavirus outbreak
With thanks to our sponsors
The success of the Spring Give greatly depends on the generosity of our corporate sponsors. Thank you for standing up for our patients and standing with us as we provide quality health care to our community's most vulnerable neighbors.