The Neighborcare Health Midwives and Culturally Sensitive Care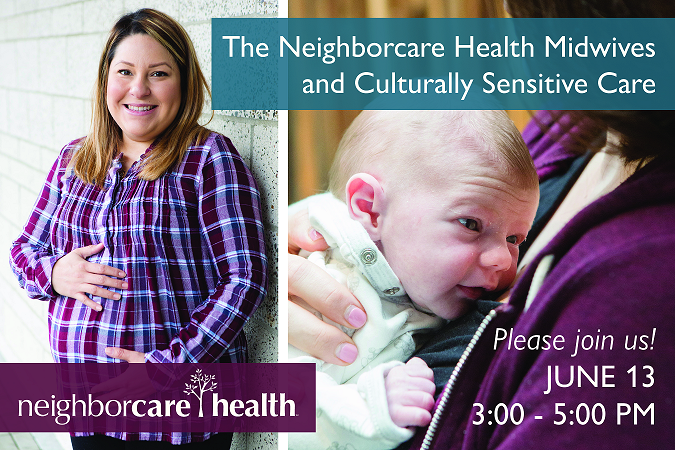 Event Details 
This event will feature stories, strategies and data collected from Neighborcare Helath's midwifery practice with a culturally diverse population. Join us and learn how our collaborative practice and patient-provider partnership leads to more positive health and delivery outcomes.
Moderated by Tanya Sorensen, M.D., Executive Director, Women and Infants Services, Swedish Medical Center.
Thursday, June 13, 2019
3:00- 3:30 PM  Check-In & Light Refreshments 
3:30- 5:00 PM  Discussion and Q&A 
The Panoramic Room at Pacific Tower
1200 12th Ave S, Suite 801 
Seattle, WA 98144
No cost to attend.
Light refreshments will be served. 
Questions? Contact ashleym@neighborcare.org or 206-548-3049