Spring Dinner 
Celebrating 50 years of providing quality health care to all of our neighbors.
With keynote address by Jorge L. Barón 
Executive Director, Northwest Immigrant Rights Project
Jorge L. Barón has served as the Executive Director of the Northwest Immigrant Rights Project (NWIRP) since April 2008. Jorge's passion in advocating on behalf of immigrant and refugees is firmly rooted in his own immigrant experience: he is originally from Bogotá, Colombia, and immigrated to the United States at the age of thirteen. Jorge has served in various civic groups including the transition committees for Attorney General Bob Ferguson and Seattle Mayor Jenny Durkan, the Joint Legislative Task Force on Deadly Force in Community Policing, and Governor Christine Gregoire's New Americans Policy Council.
Everyone deserves quality health care.
For more than 50 years, Neighborcare Health has provided quality, affordable health care for our most vulnerable neighbors. We serve more than 75,000 patients each year, primarily low-income and uninsured families, immigrants, and the homeless in our nearly 30 medical, dental and school-based sites. We ask everyone to pay what they can, but no one is turned away due to inability to pay.
Thank you to all of our supporters for a successful event in 2019, we look forward to seeing you next year!
We look forward to celebrating with you in support of our patients and programs.
May 13, 2020 at Fisher Pavilion 
5:30 Social Hour, 6:30 Dinner and Program to follow
Fisher Pavilion
305 Harrison St
Seattle, WA 98109
There is no cost to attend, a suggested donation of $150 will be requested at the event for patient care. 
Tables seat 10 guests comfortably. 
With thanks to our sponsors
The success of the Spring Dinner greatly depends on the generosity of our corporate sponsors. Thank you for standing up for our patients and standing with us as we provide quality health care to our community's most vulnerable neighbors. 
Questions? Contact charlottep@neighborcare.org or 206.548.3260

Expanding access to care 
Join us for an inspirational evening.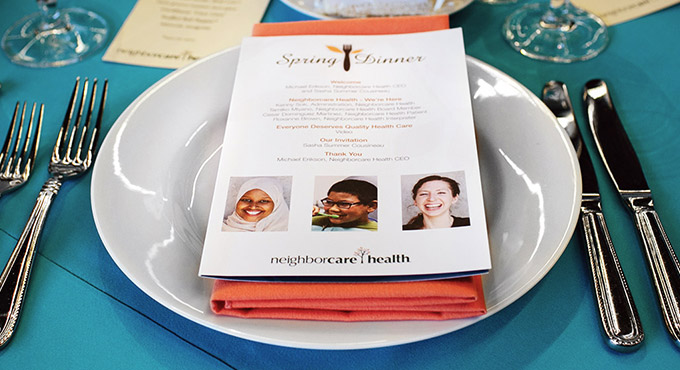 Spring Dinner is our largest fundraiser of the year, and your opportunity to learn more about Neighbocare Health's plans to expand services and care for more patients. Unfettered access to quality health care is a fundamental right, and essential to the health of our community.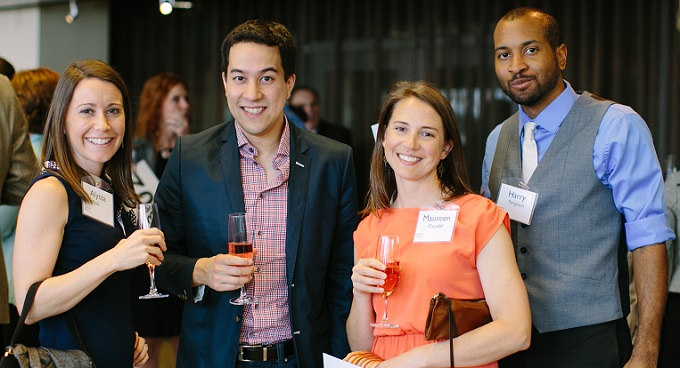 Your support of these efforts in invaluable. You are making a life changing impact in the lives of our patients. Thank you for your support and commitment to our most vulnerable neighbors.