MyNeighborcare
MyNeighborcare is Neighborcare Health's secure, online services portal that provides patients with confidential, easy access to their personal health information. It's free for and available to Neighborcare Health medical patients.
Log in from your smartphone, a computer or tablet to:
Get lab results faster
Get referral information faster
Send secure messages to your care team
Request a medical appointment
Review your medication list
Read patient education materials in English and Spanish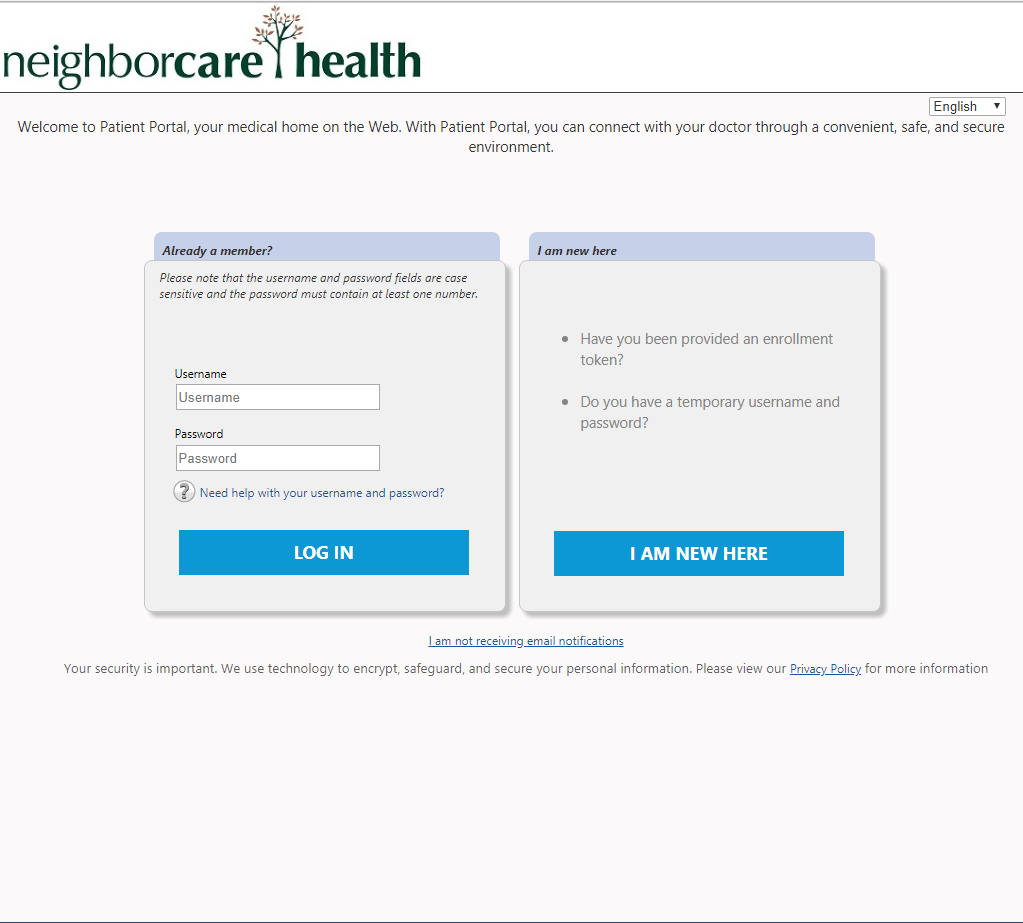 If you do not have an account:
1. Request a Token Number
To ensure your privacy, all patients must receive an enrollment token number. Request your token in person at your Neighborcare Health medical clinic.
2. Enroll Online at MyNeighborcare.org
Go to MyNeighborcare.org, select I Am New Here, and complete enrollment information. You must use the same email address you provided to Neighborcare Health.
Frequently Asked Questions
If you have questions about MyNeighborcare, please call 206-548-3025.
Q: What if I forget my login or password?
A: Go to MyNeighborcare.org then click on "Need help with your username and password?"
Q: What if I lose my token number?
A: Call 206-548-3025 to request a new token number.